La maison aux 137 piliers
137 Pillars House est un véritable condensé d'histoire. Erigée à la fin XIXème siècle, cette demeure coloniale composée de bois de teck et de 137 piliers lui conférant ses titres de noblesse, était le siège de la fameuse Borneo Company. Rachetée en piteux état au début des années 2000, la maison fut convertie, au terme d'une longue et méticuleuse rénovation, en un hôtel intime d'une trentaine de chambres. L'hôtel exhale le parfum de l'histoire des lieux tout en utilisant les codes d'une décoration contemporaine novatrice. Les hauts plafonds, les parquets en bois exotique, les carreaux ciments côtoient un mobilier moderne, des tissus d'ameublement colorés, des objets de décoration entre l'ethnique et le design. C'est un parti décoratif très réussi et très confortable faisant de 137 Pillars House une retraite au charme renversant pour découvrir Chiang Mai et ses environs. Viennent parfaire le tableau, 2 restaurants Palette (servant une cuisine concept "de la ferme à l'assiette) et the Dining Room (gastronomie fine asiatique), un bar iconique le Jack Bain, un spa thaï et une superbe piscine adossée à un mur végétal spectaculaire.
STYLE
Un hôtel chargé d'histoire à l'architecture traditionnelle mêlant d'une main de maître le design au colonial
SITUATION
En plein de Chiang Mai, à proximité de la rivière Mae Ping
CAPACITÉ
30 Chambres & Suites entourées de jardins luxuriants
LES PLUS
Le charme des lieux est indéniable, avec de splendides jardins, une magnifique piscine et un mur végétal impressionnant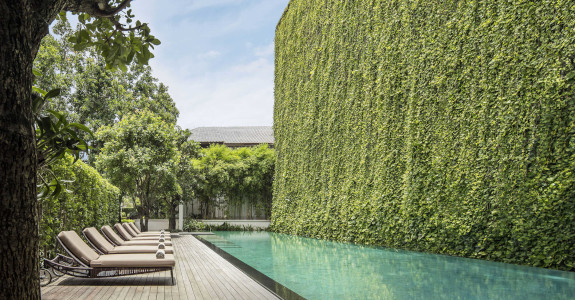 LES EXPERIENCES
Nager dans la piscine, se ressourcer dans le Spa, s'exercer dans la salle de sport
Prendre un thé anglais dans les jardins
Apprendre à cuisinier thaï avec le Chef
Faire une dégustation de vin
Prendre un cours de yoga ou de Tai Chi au petit matin dans les jardins
Partir explorer Chiang Mai et découvrir les temples environnants
L'EXTRAORDINAIRE
Les 2 plus belles suites de l'hôtel, nommées Louis Leonowens, sont dotées d'une belle piscine privée de 5.5 m x 2.5 m. Mais il vous reste la splendide piscine d'extérieur de 25 m x 5.5 m qui se développe le long d'un mur végétalisé impressionnant. Depuis votre chaise longue, vous pourrez commander jus de fruits fraîchement pressés, bouchées apéritives légères, cocktails exotiques... L'hôtel peut être combiné avec Pa Sak Tong à Chiang Rai pour une expérience plus complète de la Thaïlande.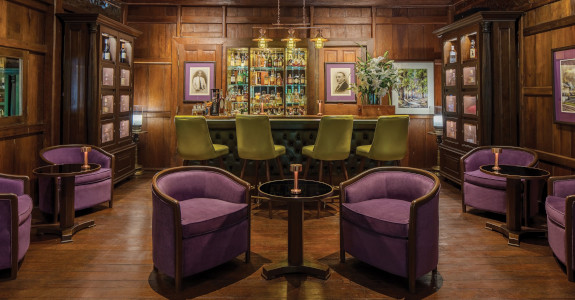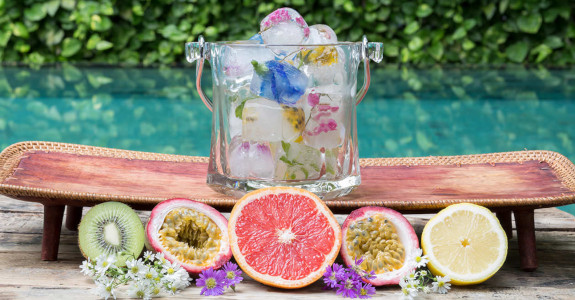 L'ETHIQUE
L'hôtel 137 Pillars House a su parfaitement conserver son cachet historique grâce à un long et minutieux travail de rénovation et de préservation. La cuisine développe l'approche du "farm to table" pour un résultat succulent !