Bawah, réserve marine
Située à 250 km au nord-est de Singapour, la réserve naturelle de Bawah se compose de 6 îles couvrant une superficie de 300 ha, avec 13 plages et 3 lagons. C'est un cadre naturel merveilleux servant d'écrin à une retraite écologique et intime de seulement 35 suites entourées par les eaux turquoise de l'archipel des grandes îles de la Sonde, en Indonésie. On n'y accède que par hydravion privé depuis l'île de Batam, en face de Singapour, avec un vol par jour décollant tôt le matin. L'île se mérite mais vaut largement le voyage, vous découvrez alors un paradis exotique offrant un choix de suites sur la plage, dans la jungle et même sur l'eau. Toutes les suites sont conçues à partir de bambous et de toile, et ont été imaginées dans un style tropical rétro très réussi avec notamment de splendides baignoires en cuivre. L'hôtel dispose de 3 restaurants, Tree Tops suspendu dans la jungle, The Grouper et The Boat House les pieds dans le sable, et le bar Jules Verne qui culmine en haut de la réserve, offrant une vue imprenable sur la nature.
STYLE
Entièrement conçues en bambou, les suites ont un charme fou à mi chemin entre le tropical et le colonial
SITUATION
A 250 km au nord-est de Singapour, accessible uniquement par l'avion du lodge
CAPACITÉ
35 Suites avec un mix de bungalows sur l'île et sur l'eau
LES PLUS
La réserve de Bawah est un petit joyau formé de 6 îles tropicales isolées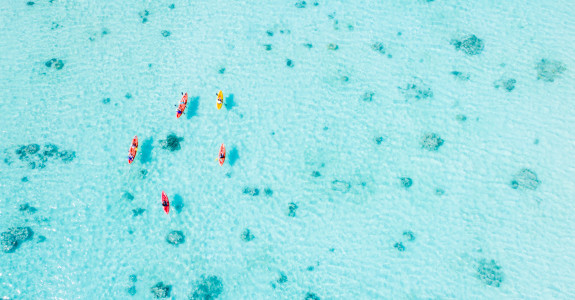 LES EXPERIENCES
Sur l'île : Randonnées, spa, yoga, pilates, qigong, cours de cuisine, observation des étoiles, cinéma en plein air, croquet, piscine, picnics chics sur la plage
Sur l'eau : Snorkeling, plongée, kayaking, paddling, voile, excursions en bateau au coucher du soleil
L'EXTRAORDINAIRE
Bawah, c'est une île-hôtel, mais aussi une réserve entière d'un chapelet de 6 îles à disposition d'un maximum de 70 hôtes. C'est un site exceptionnel qui a été converti en réserve en 2012 et que vous pourrez appréhender comme vous le souhaitez, en bateau, en kayak, en paddle et pourquoi pas à la nage pour les plus sportifs ?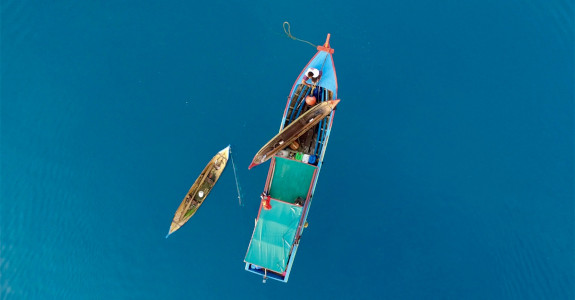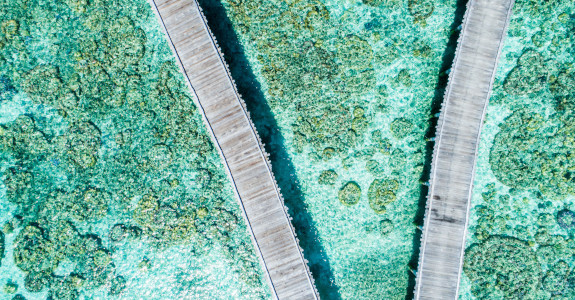 L'ETHIQUE
Bawah Reserve est un complexe unique, où la durabilité a été placée au centre de toutes les réflexions, de la conception, la construction à l'exploitation du site. La vision des propriétaires est de protéger et d'améliorer la qualité environnementale des îles et de l'écosystème marin, en autonomisant et en permettant le développement des communautés locales sur les îles voisines.