Une sélection National Geographic
Avec ses 83 casitas aux allures de maisonnettes blanches, réparties dans de magnifiques jardins, l'Inkaterra Machu Picchu Pueblo offre à ses hôtes une immersion en pleine nature et au cœur de la culture inca avec à proximité la merveille de la civilisation Inca : le Machu Picchu. L'hôtel porte bien son nom puisque « pueblo » signifie « village » : vous vous sentirez comme dans un petit village, inspiré des traditions andines avec des jardins abritant exotiques abritant une collection d'orchidées et des centaines d'espèces d'oiseaux. Toutes les chambres sont spacieuses et décorées avec une touche d'artisanat local et offrent une vue sur les jardins ou sur la rivière Vilcanota. Dégustez et savourez les mets péruviens et les spécialités traditionnelles locales au restaurant de l'hôtel ou lors d'un dîner sous les étoiles. Vous pourrez vous détendre au Spa avec un soin à base de produits naturels comme la feuille de coca, l'orchidée, la menthe et l'eucalyptus.
STYLE
Une adresse chic et authentique aux allures de village andin au cœur de jardins luxuriants
SITUATION
Au cœur d'une forêt tropicale, à 2.000 md'altitude, proche du village d'Aguas Calientes, à proximité du site Machu Picchu
LES PLUS
La proximité avec le Machu Picchu et l'ambiance unique de l'hôtel, imaginé dans l'esprit d'un village de la cordillère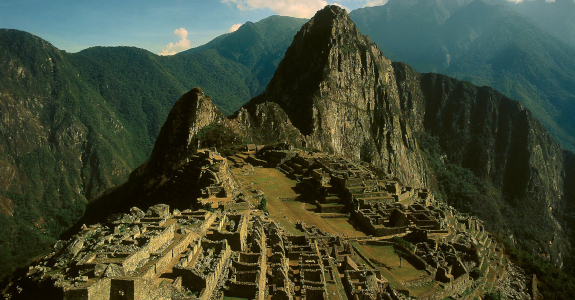 LES EXPERIENCES
Profiter du Spa
Flâner dans le jardin pour observer oiseaux et orchidées
Participer à un cours de cuisine, visiter la plantation de thé, découvrir la ferme bio
Emprunter les sentiers de randonnée de la rivière Vilcanota, découvrir le projet de protection des ours à lunettes
Partir explorer le site emblématique du Pérou, le Machu Picchu, faire l'ascension de la montagne Huayna Picchu
L'EXTRAORDINAIRE
En complément d'une proximité avec le Machu Picchu, l'hôtel est membre de National Geographic Unique Lodges of the World. La propriété dispose de 5 ha abritant une biodiversité exceptionnelle comme 214 espèces d'oiseaux, parmi eux le quetzal à tête dorée et l'emblématique coq andine; et la plus grande collection au monde d'orchidées indigènes, soit près de 372 espèces enregistrées. Pour une expérience plus complète du Pérou, Inkaterra Machu Picchu se combine parfaitement avec Inkaterra Reserva Amazonica et Inkaterra La Casona.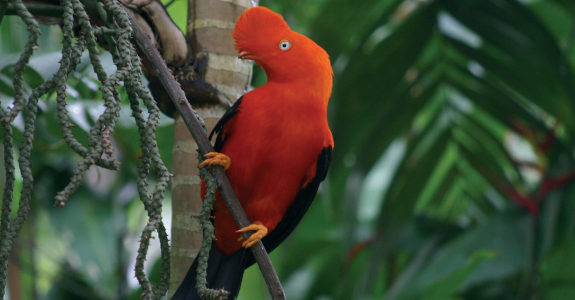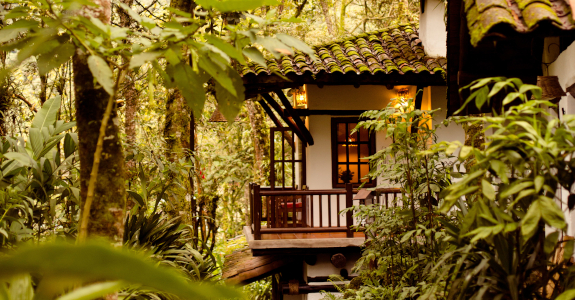 L'ETHIQUE
L'Inkaterra Machu Picchu Pueblo a été construit dans le respect des constructions de la région, décoré d'objets précolombiens et d'artisanat péruvien. Inkaterra s'engage dans un tourisme durable en invitant ses hôtes à participer à des actions en faveur de l'environnement et à les sensibiliser dans la préservation de la nature, de la culture et des coutumes péruviennes. Inkaterra s'applique à favoriser l'agriculture sans carbone avec des produits 100% locaux et « zéro carbone » et à protéger l'environnement local avec des projets solidaires comme la sauvegarde de l'ours à lunettes.