Un refuge sur le Pacifique
Annandale est probablement l'une des adresses les plus isolées au monde. Installée sur les rives de Pigeon Bay, à l'est de l'Ile du Sud de Nouvelle-Zélande, cette ancienne ferme s'étend sur 1 600 hectares de campagne tout en offrant une retraite face à l'Océan Pacifique. Les hôtes s'y sentiront comme à la maison, tout en goûtant aux délices du bout du monde dans un cadre naturel époustouflant. Annandale se compose de 4 villas d'exception : l'Homestead et ses 5 chambres, construite dans les années 1880 et soigneusement restaurée ; Scrubby Bay et ses 4 chambres faisant face à la baie ; Seascape, refuge moderne et romantique destiné aux couples ; et le Shepherd's Cottage au charme historique indéniable. Un appartement, The Stables, édifié au-dessus des anciennes écuries d'Annandale, vient compléter l'offre d'hébergement de charme de la propriété. En cuisine, les produits frais et locaux sont la marque de fabrique de l'hôtel, avec une sélection d'aliments provenant du potager de la propriété et des plats savoureux qui pourront être livrés directement dans votre villa.  Que vous veniez en famille, entre amis ou en couple, vous serez subjugués par les vues sur la mer, les collines verdoyantes où paissent librement les moutons, les montagnes rocheuses… Si certaines des villas sont dotées d'une piscine privée, c'est à l'abri des regards que vous pourrez profiter de 10km de littoral préservé, bordé par les eaux scintillantes du Pacifique. Débranchez tout et préparez-vous à une expérience authentiquement « kiwi », où seul le chant des oiseaux risque de troubler votre quiétude. La perle ne se trouve pas qu'au-dedans : Annandale se distingue aussi par son offre inégalée d'activités extérieures, entre excursions en kayak, randonnées, balades à vélo ou encore massages dans l'intimité de votre villa.
STYLE
Une ancienne ferme trônant sur 1 600 ha de nature et faisant face aux eaux du Pacifique, au design contemporain et aux intérieurs cocooning
SITUATION
Au creux de Pigeon Bay, sur la péninsule de Banks, sur la côte est de l'Ile du Sud, à 1h15 de route de Christchurch
CAPACITÉ
4 Villas & 1 Loft totalisant 13 chambres
LES PLUS
Des cottages au charme fou, une cuisine « farm to table » et des activités au plus proche de la nature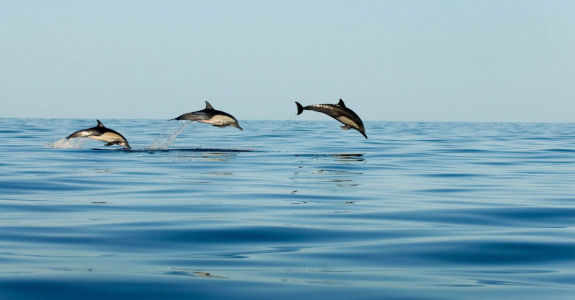 LES EXPERIENCES
Massages dans l'intimité de votre villa
Atelier de cuisine avec le Chef
Excursions en kayak dans Pigeon Bay
Visite des fermes environnantes à pied ou en 4X4
Randonnées et balades en VTT, pêche avec un expert
Visite de la ville française d'Akaora et croisière en mer à bord d'un bateau ou d'un kayak pour observer phoques, lions de mer et dauphins
Visite guidée de la ville de Christchurch
Cours privé de peinture sur toile avec une artiste locale
L'EXTRAORDINAIRE
Il existe de nombreuses façons de découvrir la région, la meilleure étant sûrement de se faire accompagner par un guide local ! Envolez-vous en hélicoptère avec un pilote néo-zélandais et admirez depuis le ciel la beauté des paysages : superbes côtes, falaises, campagnes et collines verdoyantes se déploieront sous vos yeux… Ou bien laissez un pêcheur local vous emmener en bateau découvrir la richesse des rivières de la péninsule de Banks.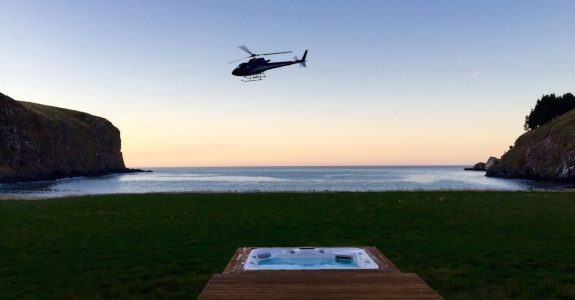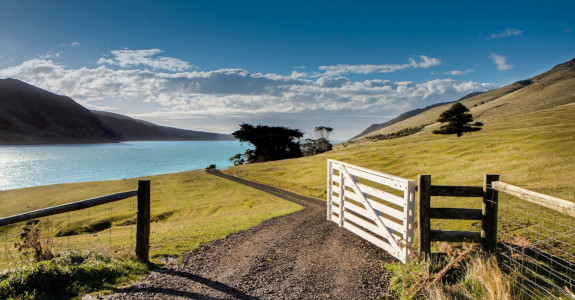 L'ETHIQUE
Annandale invite ses hôtes à découvrir la Nouvelle-Zélande rurale, hors des sentiers touristiques, dans un cadre authentique et préservé. La ferme existe depuis les années 1840 et aujourd'hui encore 1 600 hectares de pâturages sont dédiés à l'élevage de moutons et de bovins. Annandale revendique des pratiques agricoles durables et travaille des produits de qualité dont peuvent profiter les voyageurs, selon le concept de « la ferme à la table ».