Retraite paradisiaque sur Parrot Cay
Discrètement situé sur une île privée au nord des Turks and Caïcos, le COMO Parrot Cay est synonyme de chic à l'état pur. 60 chambres sobres et élégantes s'égrènent entre jardins tropicaux et plage de rêve. C'est une retraite de plage idyllique pour tous ceux qui recherchent dans les Caraïbes de l'intimité et des soins spa de haute voltige. Charmeur et discret, le COMO Parrot Cay est en parfait accord avec la mélodie sensible et envoutante des îles Turks and Caïcos. Uniquement accessible en bateau, c'est sur une île privée de 4 km que se trouve ce joyau des Caraïbes, où résonne luxe et intimité. Chacune des 60 chambres et villas au design chic et épuré fait référence à une architecture coloniale simple et raffinée. L'armature en bois des lits à baldaquin laissent glisser la brise marine dans ses longues étoffes blanches. Une piscine à débordement semble se déverser dans cet exquis paysage blanc et turquoise, et l'océan au pouvoir apaisant vous promet monts et merveilles. Les restaurants gastronomiques proposent une cuisine savoureuse et équilibrée aux saveurs du monde avec l'Italie, l'Asie et les Caraïbes à l'honneur. Le bien-être se prolonge au Spa COMO Shambhala Retreat, qui propose de véritables soins rééquilibrants dans un havre de paix tropical...
STYLE
Une propriété COMO les pieds dans le sable, au luxe à la fois chic et discret
SITUATION
Sur l'île privée de Parrot Cay, à 35 minutes de bateau de l'île de Providenciales
CAPACITÉ
60 Chambres & Villas à l'élégance épurée
LES PLUS
Le COMO Shambhala Retreat, merveilleux Spa où les soins inspirés d'Asie permettent de renouer avec la spiritualité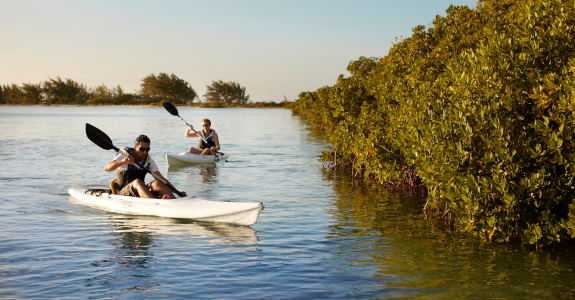 LES EXPERIENCES
Piscine à débordement
Spa
Centre de fitness
2 Restaurants & 2 Bars
Planche à voile, kayak, plongée, ski nautique, catamaran
Cours de tennis, de yoga et de Pilates
Pique-niques sur la plage & dîners privés
L'EXTRAORDINAIRE
Le Spa COMO Shambala Retreat régénère le corps et l'esprit, grâce aux soins asiatiques d'exception et à la pratique de yoga proposée par des maîtres mondialement reconnus. Salle de massages, bains japonais, piscine à débordement, jacuzzis extérieurs… Un palette de traitements et de soins s'offre à vous dans ce temple du bien-être.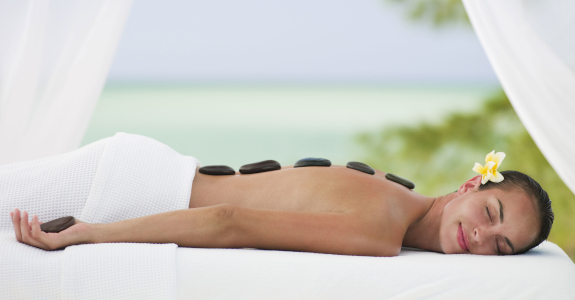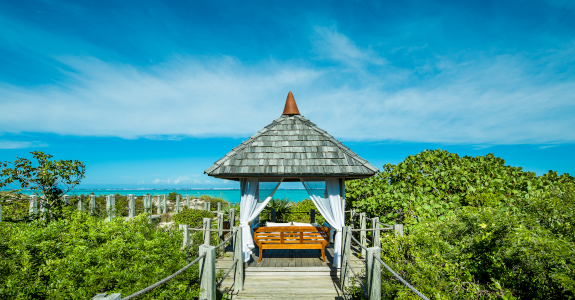 L'ETHIQUE
Le groupe COMO supporte activement les cultures et économies locales ainsi que l'environnement. Ainsi, les producteurs locaux sont les principaux fournisseurs des propriétés COMO, les habitants sont encouragés à mener une carrière dans l'hôtellerie et l'impact sur l'environnement est réduit à son minimum.