Tsara Komba, l'île aux lémuriens, une sélection National Geographic
Au nord ouest de Madagascar, à seulement 25 minutes de bateau de Nosy Be, se trouve Nosy Komba, l'île aux lémuriens, un paradis authentique et sauvage abritant le lodge de Tsara Komba. C'est un ancien volcan recouvert d'une végétation primaire luxuriante qui sert d'écrin naturel à 8 splendides villas surplombant les eaux cristallines de l'océan indien. Niché au cœur d'un jardin tropical époustouflant, Tsara Komba est un écolodge à l'ambiance chic et décontractée. Une fois accostée l'île, on se laisse porter par la beauté sauvage de Nosy Komba. Enveloppées d'une végétation luxuriante, les 8 villas du lodge ont été conçues à partir de matériaux nobles locaux comme le palissandre et l'arbre du voyageur. Toutes décorées individuellement de meubles malgaches chinés avec goût, elles disposent chacune d'une belle chambre avec lit à baldaquin, d'un bureau, d'une salle de bains et d'une grande terrasse avec des vues plongeantes sur l'océan indien et Grande Terre. Le restaurant TK propose une succulente cuisine 100% bio avec poissons, crustacés, fruits et légumes d'une fraîcheur absolue. La liste des activités maritimes et terrestres est si longue qu'il faudrait au moins 2 semaines pour en profiter.
STYLE
Un esprit ethnique chic confortable, sobre et élégant à la fois
SITUATION
Au sud-est de Nosy Komba, elle-même au sud de Nosy Be
CAPACITÉ
8 Villas en palissandre avec vue sur l'océan indien
LES PLUS
Tsara Komba est membre des "Unique Lodges of the World" de National Geographic, ce qui vous promet des expériences uniques avec la nature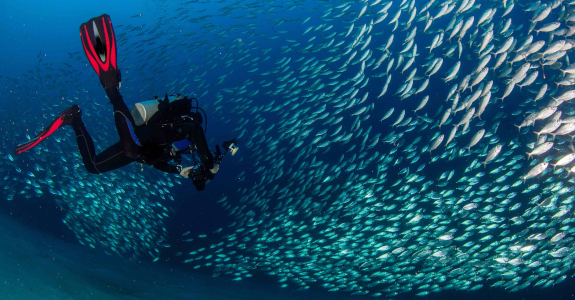 LES EXPERIENCES
Plongée sous-marine, snorkelling, pêche sportive et traditionnelle, balades en pirogue et canoë
Trek guidé dans la forêt et observation des lémuriens, caméléons, papillons et oiseaux
Visite de villages, de Nosy Be, de marchés, de la réserve de Lokobé
Beach-volley, badminton, cerf-volant, jeux de société
Piscine, massages
L'EXTRAORDINAIRE
Au plus près de la nature, Tsara Komba est un lodge intime jouissant d'un cadre privilégié au cœur d'une biodiversité unique au monde. Afin de préserver son environnement paisible et de favoriser la proximité avec la nature, le lodge a fait le pari osé de ne proposer dans les villas ni télévision, ni téléphone, ni accès à internet.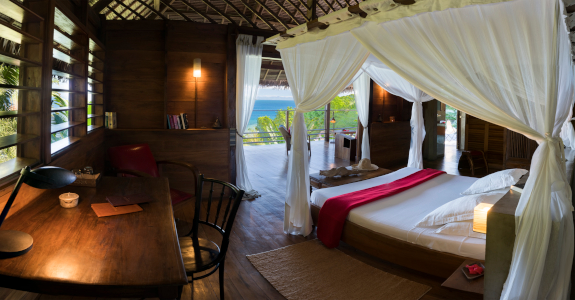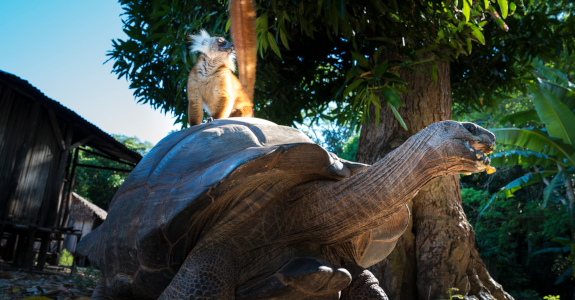 L'ETHIQUE
Recycler les déchets, utiliser des matériaux écologiques, économiser l'eau, maitriser les dépenses d'énergie, irriguer avec les eaux grises, s'approvisionner en local, former et employer les habitants de l'île, leur verser un salaire légitime, prendre en charge leur santé et leur octroyer des microcrédits, telles sont les valeurs de Tsara Komba.