Glamping à la plage
The Other Side est une adresse qui se démarque et qui envoûte… Avec seulement 6 tentes et cabanes au cœur d'une nature balnéaire préservée, l'hôtel comblera les voyageurs en quête de quiétude et de bien-être, souhaitant profiter d'un environnement naturel d'exception. Les spacieux hébergements sont tous baignés de lumière et offrent un panorama enchanteur sur les eaux bleutées des Caraïbes. Les tentes, particulièrement adaptées aux familles, se situent à deux pas de la plage, tandis que les cabanes sont, elles, nichées sur la colline en surplomb de l'eau cristalline. A l'intérieur, tout le confort est présent pour se sentir comme à la maison : un lit à baldaquin, un sol boisé, des meubles en bois élégants, une baignoire extérieure avec une douche à l'italienne et une terrasse pour profiter inlassablement de la vue. Le design chic des intérieurs du resort s'harmonise parfaitement avec la beauté de la nature environnante. Les tentes communes de The Other Side offrent des lieux de rendez-vous conviviaux pour se retrouver autour d'un dîner, d'une partie de jeu, ou converser avec les autres hôtes. Et si vous préférez un repas plus intimiste, l'hôtel vous dressera une table dans votre propre tente ou bien sur la plage, au doux son des vagues.
STYLE
Une adresse exclusive de glamping dans un style chic et simple, dans un cadre naturel intimiste et paisible entre palmiers et plage privée isolée
SITUATION
Sur l'île d'Eleuthera de l'archipel des Bahamas, à 7 min en bateau de Harbour Island
CAPACITÉ
3 Tentes & 3 Cabanes
LES PLUS
Un endroit magnifique pour profiter à la fois d'instants de plénitude et d'activités nautiques comme le snorkeling, la plongée sous-marine, le surf et le paddle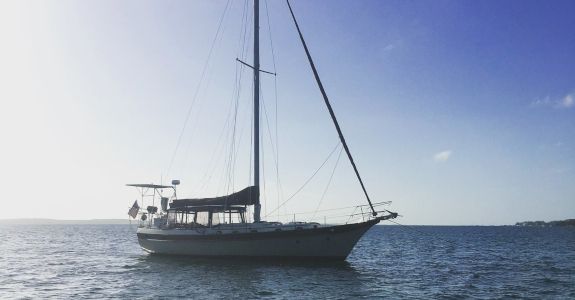 LES EXPERIENCES
Baignade dans la piscine d'eau salée face à l'océan
Exploration des fonds marins avec masque et tuba
Surf sur la plage Surfer's Beach, paddle, Yoga
Massage et soin beauté en chambre
Excursion en bateau vers les îles d'Harbor Island, Spanish Island...
Balade sur les plages désertes de l'île d'Eleuthera
Exploration des grottes de l'île et baignade dans les trous bleus
Visite du potager du resort
L'EXTRAORDINAIRE
Les longues plages de sable blanc de l'île d'Eleuthera sont peu fréquentées, donnant le sentiment de se balader sur une île déserte tel Robinson. Cet environnement préservé plaît particulièrement aux tortues, que l'on rencontre souvent dans l'eau face à The Other Side. Prenez un paddle et naviguez lentement sur l'eau cristalline, accompagné par les tortues, ou bien baignez-vous directement en compagnie de ces superbes animaux marins pour une expérience inoubliable.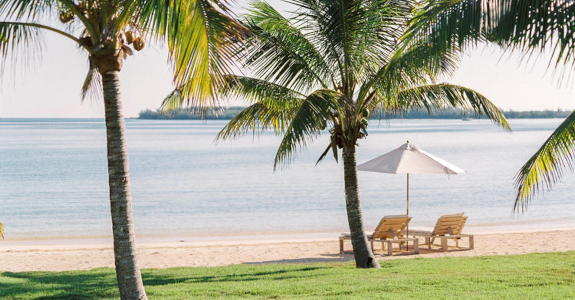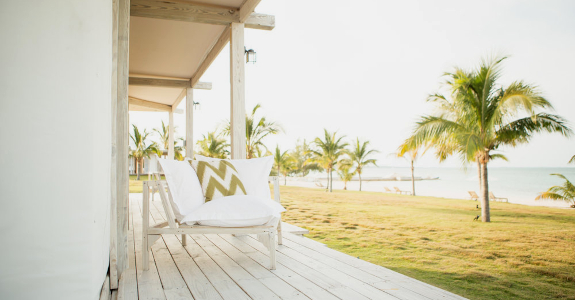 L'ETHIQUE
The Other Side est entièrement alimenté par l'énergie solaire, limitant ainsi son impact sur l'environnement. La piscine du resort est remplie d'eau provenant directement de l'océan et n'est donc pas chlorée. Le restaurant de The Other Side propose principalement des plats à base de produits frais et locaux provenant de leur propre potager et de la mer environnante.