Les plus belles vues sur Porto
Situé au cœur de la capitale vinicole portugaise, l'Hôtel The Yeatman est une retraite d'exception idéale pour les amoureux du vin. Ce Relais & Châteaux offre une vue panoramique époustouflante sur le Douro et la ville historique de Porto. Son restaurant étoilé et son Spa Caudalie sublimeront votre séjour dans cette ville classée au Patrimoine de l'UNESCO. C'est sur les hauteurs de Vila Nova de Gaia, siège historique des maisons de Porto, que The Yeatman s'est installé. Cet hôtel unique conjugue à merveille l'hospitalité portugaise à une ambiance britannique très cosy. Chacune des 109 Chambres et Suites offre une vue imprenable sur les courbes du Douro et le centre historique de Porto. Chaque chambre est personnalisée par un producteur vinicole exposant tableaux et objets spécifiques à sa région et dévoilent ainsi l'atmosphère qui caractérise leurs caves. Destination rêvée des œnophiles, The Yeatman saura également charmer les fins gourmets avec son restaurant 2 étoiles Michelin et la cuisine sophistiquée et créative pensée par le Chef Ricardo Costa. L'attachement à l'univers du vin s'exprime également, en touche finale, dans le choix de Caudalie et des soins Vinothérapie pour le spa.
STYLE
Un établissement Relais & Châteaux surplombant le fleuve Douro et offrant un panorama captivant sur Porto
SITUATION
Sur les hauteurs du centre historique de Vila Nova de Gaia, dans le sud de Porto
CAPACITÉ
109 Chambres à la décoration pointillée de références vinicoles
LES PLUS
The Yeatman est un paradis pour les amoureux du vin avec sa cave unique, ses dîners œnologiques et son spa de vinothérapie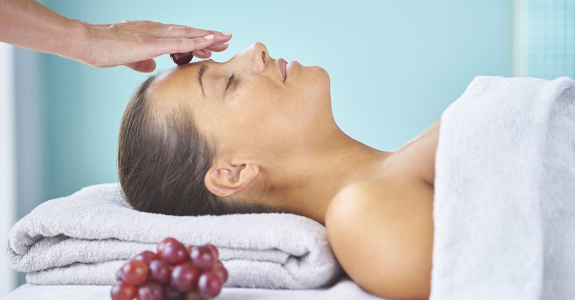 LES EXPERIENCES
Restaurant 2 étoiles Michelin
Spa Caudalie Vinothérapie®
Dégustation de vin à l'hôtel, dans Porto et dans la Vallée du Douro
Visite de la ville de Porto (Musée de Serralves, Café Majestic, Librairie Lello, concert à la Casa da Musica …)
Croisière sur le Douro
L'EXTRAORDINAIRE
Possédant la cave la plus complète de vins portugais dans le monde, l'hôtel The Yeatman a établi des partenariats avec de nombreux producteurs de vins portugais, sélectionnés parmi les meilleurs, qui participent activement aux programmes hebdomadaires de dégustation. Tout au long de l'année, l'hôtel propose à ses hôtes des dîners œnologiques sous l'égide de producteurs vinicoles, ainsi que des masterclass de dégustations avec un professionnel.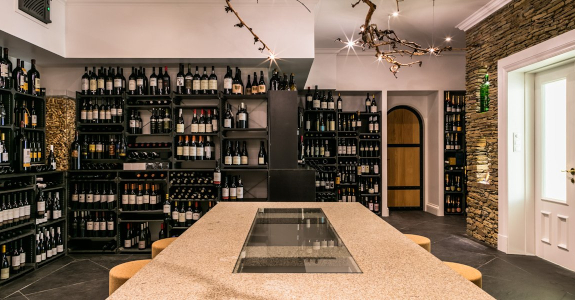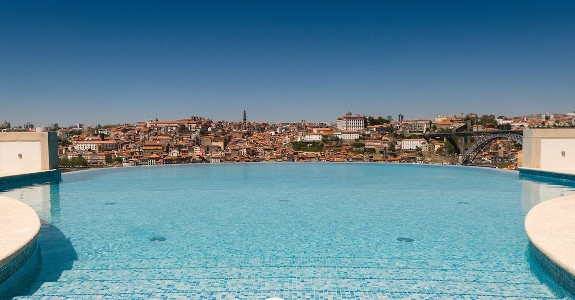 L'ETHIQUE
Au Yeatman, l'eau est chauffée par des panneaux solaires, la lumière est basse consommation, l'arrosage se fait avec l'eau de pluie, les produits servis au restaurant proviennent essentiellement des producteurs locaux et les jardins de l'hôtel sont le refuge de plantes rares en voie de disparition. La construction de l'hôtel s'est faite en harmonie avec l'architecture historique du quartier des caves, et l'hôtel s'est attaché à conserver une partie des arbres centenaires présents sur le terrain.