Une oasis de verdure mêlant design et élégance
La Quinta da Casa Branca est une halte avant-gardiste et élégante en plein cœur de la ville de Funchal sur l'île fleurie de Madère. Propriété de la famille Leacock, à l'origine du commerce de vin de Madère avec l'Angleterre au 18ème siècle, la Quinta est un hôtel surprenant. Le projet architectural des propriétaires fut un pari audacieux mais néanmoins réussi, à mille lieues du concept d'une traditionnelle quinta portugaise, c'est l'expression d'un Portugal moderne et engagé. Joao Favila Menezes a radicalement rompu avec les codes classiques en érigeant une structure en métal et en verre, parfaitement intégrée au site naturel, et indécelable à votre arrivée. Ce sont 41 chambres et 2 suites réhaussées de bois qui font face à un jardin tropical aux couleurs chatoyantes avec en trame de fond l'océan. La Quinta offre toutes les facilités rêvées : spa et salle de sport, salon-bibliothèque, grande piscine d'extérieur chauffée, plus petite piscine réservée aux adultes, 1 bar, 2 restaurants dont l'un gastronomique. Depuis 2015, les hôtes ont la possibilité de séjourner à The Manor House, la maison familiale des propriétaires. L'élégant manoir abrite 5 suites décorées individuellement, toutes équipées de balcon ou terrasse. A deux pas, une villa du début 19ème ravira les voyageurs en quête d'intimité. Quinta da Casa Branca est le point de départ idéal pour explorer la "laurissilva", la plus belle relique de forêt subtropicale au monde ayant existé en Europe du Sud au tertiaire.
STYLE
La combinaison d'un hôtel design, d'un manoir élégant & d'un vaste domaine abritant jardins et plantations agricoles
SITUATION
Non loin du centre de Funchal, capitale de Madère située sur la côte sud de l'île
CAPACITÉ
43 Chambres dans la Quinta design, 5 Suites à The Manor House & 1 Villa du 19ème
LES PLUS
Un vaste domaine arboré composé de superbes jardins, d'un arboretum de plantes tropicales et de plantations de bananes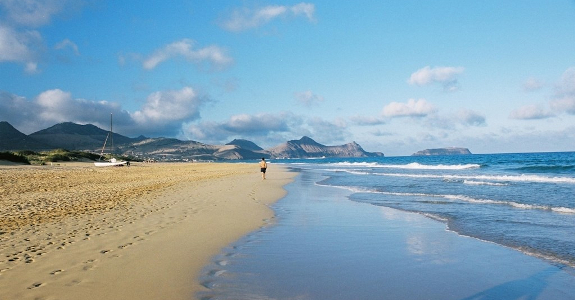 LES EXPERIENCES
Relaxation au Phytocéane Spa (jacuzzi, hammam, sauna, soins, salle de sport...)
2 piscines d'extérieur chauffées (dont une adults-only)
Restaurant gastronomique "The Dining Room"
Visite de la ville de Funchal, des plages, des petits ports de pêche...
Exploration de la laurrisilva (vestige de forêt primaire), des levadas (canaux d'irrigation typiques de Madère)...
L'EXTRAORDINAIRE
L'arrivée à la Quinta est stupéfiante, l'on découvre un joli cube de verre au toit plat, faisant face à un splendide jardin multicolore et au bleu brut de l'Atlantique. L'on peut se demander si l'hôtel existe, tellement il est invisible. Il est sous vos pieds, en forme de L avec un couloir étonnant tout de bois revêtu qui arbore une ligne droite habilement ondulée. Les clins d'oeil de l'architecte se ressentent ci et là.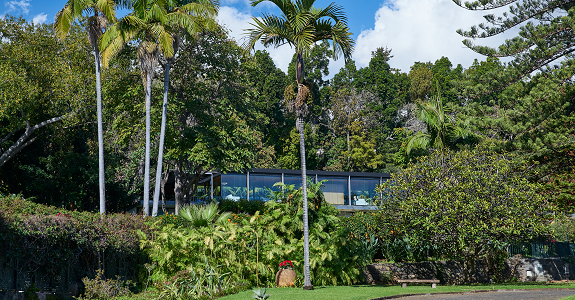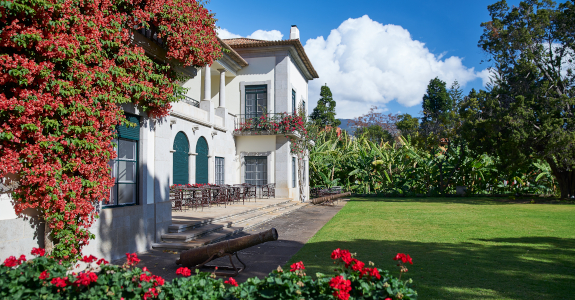 L'ETHIQUE
Labellisée Clé Verte depuis plusieurs années, la Quinta est équipée de panneaux solaires, réduit son usage de plastique, s'engage dans le tri des déchets et dans la réduction de ses émissions de CO2. Les deux restaurants se sourcent essentiellement localement ou depuis le continent pour réduire les frais et la pollution liée au transport. La Quinta génère un nombre d'emplois locaux appréciables dans une ville très peuplée.