Un luxueux pied-à-terre Florentin
Niché dans une ancienne maison bourgeoise florentine de la place Santa Maria Novella, The Place Florence invite à savourer un séjour intimise dans un décor singulier et raffiné. Les 20 chambres et suites se déclinent dans des tons crème et gris clairs, avec une décoration personnalisée ponctuée de marbre, de bois wengé, d'acier poli et d'objets design. Au restaurant The Kitchen, que l'on investit pour le déjeuner, l'atmosphère année 50 est réhaussée de détails animaliers et contemporains. A l'étage au-dessous, les escaliers mènent à un univers différent, entièrement blanc, meublé de longs canapés sous un éclairage chromatique plus festif. Relié au lounge, le Bar est un salon confortable servant cafés florentins ou cocktails signature selon l'heure de la journée. Pour profiter d'une vue imprenable sur la façade de l'église Santa Maria Novella, la terrasse de l'hôtel est l'endroit parfait, idéalement situé sur la place du même nom. Vous pourrez y déguster un apéritif à l'italienne ou un dîner aux chandelles, à partir d'un menu bio faisant la part belle aux spécialités toscanes.
STYLE
Une adresse luxueuse et intimiste dans un authentique bâtiment florentin
SITUATION
Dans le centre historique de Florence, à côté de l'église Santa Maria Novella et à quelques minutes à pied du Duomo
CAPACITÉ
Seulement 20 Chambres & Suites à l'élégance éclectique
LES PLUS
Les lieux s'apparentent plus à une maison privée qu'à un hôtel, avec peu de chambres et un service personnalisé au summum de l'hospitalité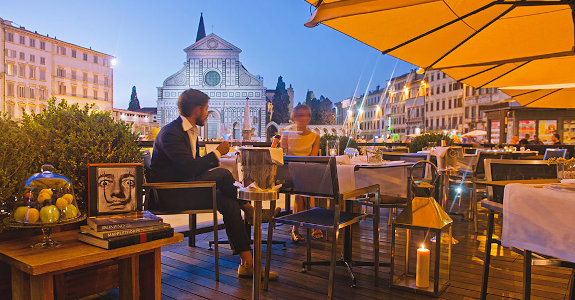 LES EXPERIENCES
Musées & Galeries d'art (Uffizi, Galleria dell' Accademia, Musée di San Marco, Musée Bargello...)
Eglises & Cathédrales (Duomo et Campanile de Giotto, Santa Maria Novella, Basilique Santa Croce, Baptistère Saint-Jean, Chapelle des Médicis...)
Palais (Palazzo Vecchio, Palazzo Pitti, Palazzo Strozzi...)
Ponts & Jardins (jardin Boboli, Ponte Vecchio, jardin Giardino Bardini...)
Marchés (San Lorenzo...)
Points de vue (Piazzale Michelangelo...)
L'EXTRAORDINAIRE
Séjournez dans un lieu unique, une maison florentine idéalement située dans le cœur de Florence où hospitalité rime avec luxe intimiste et délicatesse. La décoration intérieure aux accents british, discrètement masculins, est le fruit du designer italien Michele Bönan qui a su apporter une touche de sophistication au luxe classique de l'hôtel. On y découvre un mélange stylistique harmonieux où se côtoient cheminée Charles X,  objets des années 70, bibliothèque néoclassique, lampes des années 50 ou encore fauteuils aux imprimés animaliers. Un mariage réussi de l'esprit britannique décalé et du style florentin méticuleux.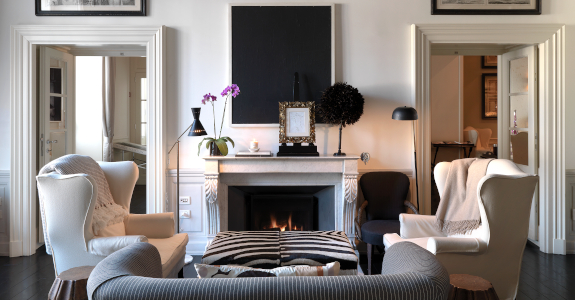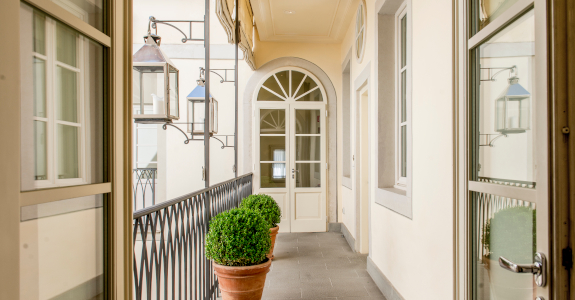 L'ETHIQUE
The Place Florence, avec son nombre de chambres réduit, a su conserver un esprit de « maison » malgré son emplacement en cœur urbain, offrant à ses hôtes un séjour authentique et à l'opposé du tourisme de masse. L'hôtel sélectionne soigneusement ses partenaires et privilégie les fournisseurs locaux pour la restauration, la décoration et le mobilier, les produits de soin en chambre. Les œuvres d'art qui habillent la propriété sont signées par des artistes florentins.