Romance & Bohème sur la sable de Naxos
Pensé pour le bonheur des couples, Naxian on the Beach est un boutique hôtel de seulement 10 suites situé face à la superbe plage de Plaka sur la côte ouest de Naxos. Tout est réuni pour vivre un parfait séjour boho-chic à la plage : la mer Egée ne se situe qu'à quelques enjambées, la plage est équipée de chaises longues surmontées d'un pare-soleil en bois et réservées à l'usage de l'hôtel, le petit-déjeuner est servi au lit, et le restaurant sert une cuisine fraîche dans une ambiance décontractée. Rappelant le style des cabanes de plage, avec son architecture en bois ouverte sur le paysage marin, ses longues tables et ses éléments en osier, le restaurant Tortuga sert tout au long de la journée des plats de pâtes, des salades grecques, des snacks légers et des desserts maisons. La décoration bohème se retrouve dans l'ensemble de la propriété, et en particulier au sein des suites où les murs se parent de créations en osier, où des coussins tressés aux motifs ethniques habillent les lits et des fauteuils en bois et en tissu meublent les espaces. Pour un séjour inoubliable, chacune des chambres offre une vue sur le bleu de la mer et toutes sont équipées d'un jacuzzi privatif intérieur ou extérieur. Les propriétaires, également gérants de l'hôtel Naxian Collection, ont à nouveau su créer une ambiance bohème raffinée grâce à leur sens du détail et à une palette de tons clairs chaleureux.
STYLE
Un hôtel de plage bohemian chic, conçu spécialement pour les couples
SITUATION
Sur la romantique plage de Plaka, sur la côte ouest de Naxos, dans l'archipel des Cyclades
CAPACITÉ
10 Suites vue mer décorées de matières naturelles, équipées d'un jacuzzi privatif
LES PLUS
Les chambres à quelques mètres de l'eau, les dîners sur le sable, les chaises longues privées pour de véritables vacances à la plage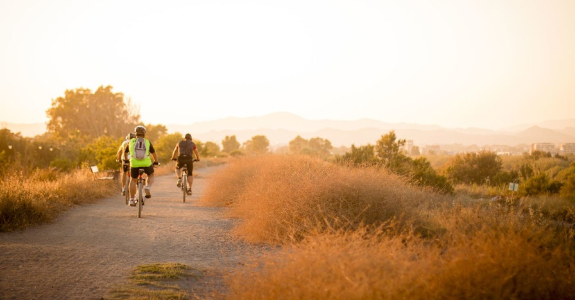 LES EXPERIENCES
Détente sur la plage
Balades à cheval
Randonnées à travers les villages de l'île
Balades à vélo
Plongée & snorkeling
Kitesurf & planche à voile
Excursions en bateau
Visite guidée de la vieille ville de Naxos
L'EXTRAORDINAIRE
L'hôtel Naxian on the Beach est l'endroit parfait pour un séjour à deux ou entre couples d'amis. L'établissement délivre la promesse de vacances reposantes et romantiques, notamment grâce à l'intimité des chambres dotées d'un espace extérieur donnant sur la mer et d'un jacuzzi privé. Après une belle journée passée à lézarder sur les chaises longues abritées de la plage, les hôtes pourront se réunir autour des plats simples et gourmands du Tortuga ou bien opter pour le restaurant plus sophistiqué de la sister property Naxian Collection.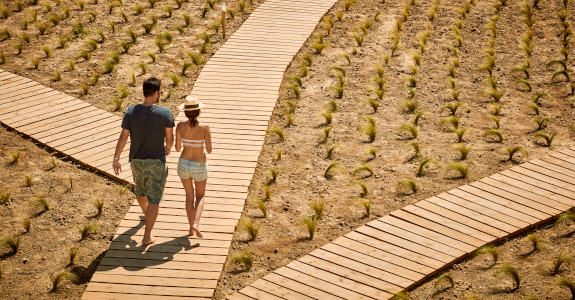 L'ETHIQUE
Naxian On The Beach est la sister property de Naxian Collection. Le groupe s'attache à réduire son impact environnemental en mettant en place des installations moins énergivores, une gestion des jardins sans pesticides, un accent sur le tri et le recyclage des déchets, et une restauration privilégiant les ingrédients locaux et bio.