Wellness & Luxe sur la Côte d'Azur
Wellness et luxe, c'est en ces termes que Lily of the Valley se raconte. Situé à La Croix-Valmer, dans le domaine du Cap Lardier, sur la Côte d'Azur, l'hôtel offre à ses hôtes un cadre bienveillant dans lequel il est possible de poursuivre des objectifs sportifs et bien-être, accompagné d'une équipe d'experts. Que vous fassiez étape à Lily of The Valley le temps d'une escapade ou pour une longue coupure, vous serez charmés par l'architecture des lieux. En imaginant Lily, Philippe Starck a conçu un hôtel qui ne s'impose pas à la nature, mais qui s'y adapte. À la fois inspiré par les jardins suspendus de Babylone, l'architecture des abbayes provençales et le design des villas californiennes, le créateur a pensé 44 chambres et suites avec confort, culture et générosité. Dans ce parc à la végétation luxuriante, la nature reprend ses droits sur des bâtiments minéraux qui semblent s'y poser depuis toujours. Du côté de la gastronomie, 3 restaurants constituent la palette gustative de l'hôtel : Du Potager à l'Assiette où l'on déguste une cuisine locale et saine ; le Restaurant Vista dont la carte méditerranéenne s'accompagne d'une vue mer ; et Le Club House où les repas légers s'apprécient confortablement installé sur un canapé fleuri.
STYLE
Un luxueux établissement dédié au bien-être, au sport et à la forme physique
SITUATION
À La Croix-Valmer, à quelques minutes de Saint-Tropez, dans le domaine du Cap Lardier
CAPACITÉ
44 Chambres & Suites
LES PLUS
Un espace de 2 000m² abritant salle de fitness, studios sportifs, bassin semi-olympique, cabines de soin, sauna et hammam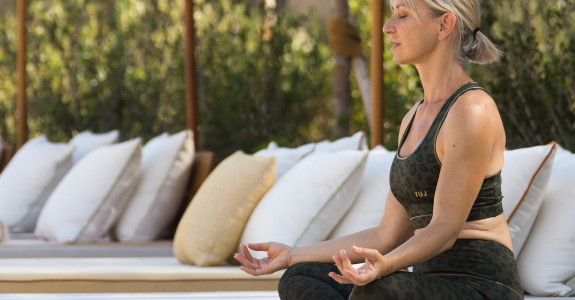 LES EXPERIENCES
Programmes sportifs, bien-être et de remise en forme encadrés par des experts
Piscine, sauna, hammam et salles de soins
Plage de Gigaro à proximité
Cours de cuisine au Château Minuty
Visite de vignobles et dégustation de vins locaux
Balades à pied, à vélo et à cheval
Visite de la Citadelle de Saint-Tropez
Exploration de l'arrière-pays en 2CV
L'EXTRAORDINAIRE
Épicentre du concept de Lily of the Valley, le « Village Wellness » abrite 2 000m² dédiés à la perte de poids, au sport et au bien-être. Avec une vaste salle de fitness, des studios de cours, un bassin semi-olympique chauffé, des cabines de soin et de consultation, des saunas, hammam et douche à neige, le Village accueille les résidents de l'hôtel qui souhaitent être accompagnés dans leurs objectifs de remise en forme. Ils sont encadrés et motivés par une équipe de professionnels appliquant la méthode du médecin nutritionniste Dr Jacques Fricker.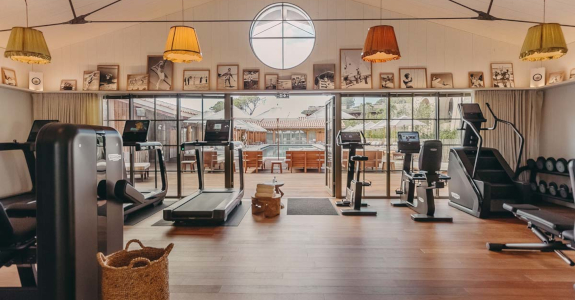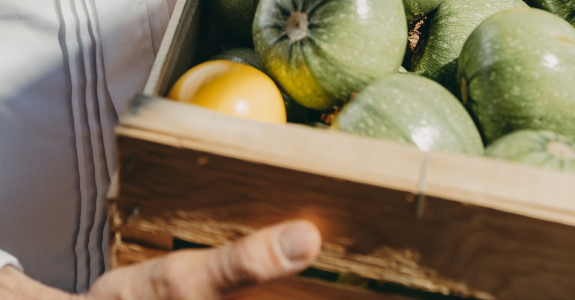 L'ETHIQUE
Le Chef Vincent Maillard s'attache à valoriser les terroirs de la Méditerranée. A travers ses plats, il partage l'histoire d'hommes et de femmes, agriculteurs, pêcheurs, maraîchers et autres passionnés de produits locaux. Circuits courts, producteurs locaux, ingrédients de saison : telle est la philosophie de Lily of the Valley.