Un œil sur l'Adriatique & la cité médiévale
Dans un cadre balnéaire spectaculaire, surplombant à la fois l'Adriatique et la vieille ville médiévale de Dubrovnik, l'Hotel Excelsior est une propriété emblématique de la côte dalmate. Composé d'une ancienne villa royale bâtie en 1913, la Villa Odak, et d'une extension moderne à la façade vitrée, The Tower, l'hôtel marie histoire et contemporain avec élégance. Les jardins paisibles, la plage rocheuse dominant l'eau azur et les terrasses des restaurants ont accueilli par le passé de célèbres invités tels que la reine Elizabeth II ou l'actrice Liz Taylor. La plupart des 158 chambres offrent une vue grandiose sur la mer et la cité médiévale, dans une atmosphère soigneuse composée de mobilier sur mesure, de textures naturelles et de tons neutres. Au cœur du spa s'étalant sur 850m², piscine intérieure, jacuzzis, sauna, hammam et salles de soins délivrent la promesse d'une véritable parenthèse de bien-être. Tandis qu'à l'heure du dîner ou du déjeuner, le superbe panorama sur l'Adriatique sublime les saveurs méditerranéennes des restaurants Prora, Sensus et Salin. L'Hotel Excelsior, c'est une bulle de confort à moins de dix minutes à pieds de l'immanquable forteresse de Dubrovnik.
STYLE
Ancien repaire de la reine Elizabeth II mêlant ancien et contemporain avec élégance
SITUATION
À quelques minutes à pied de la vieille ville de Dubrovnik, face à l'Adriatique, au sud de la Croatie
CAPACITÉ
158 Chambres réparties entre la Villa Odak, bâtisse d'origine de 1913, et l'aile moderne The Tower
LES PLUS
3 restaurants, un Spa de 850m² & une plage rocheuse avec vue sur la cité médiévale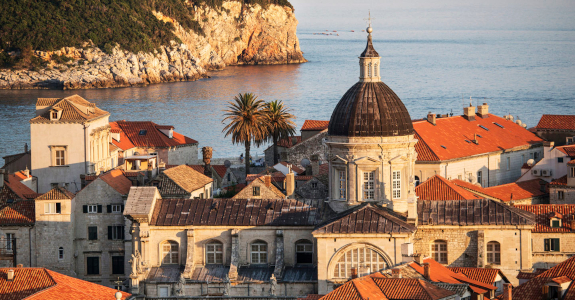 LES EXPERIENCES
Relaxation au Spa avec piscine intérieure, jacuzzis, sauna, hammam et soins
Salle de fitness
Plage rocheuse avec chaises longues
Visite de la vieille ville de Dubrovnik avec guide privé
Ascension du Mount Srđ par le téléphérique
Visite de vignobles et dégustation de vins locaux
Visite d'un atelier d'orfèvrerie
L'EXTRAORDINAIRE
L'Hotel Excelsior bénéficie d'un emplacement idéal sur la côte Dalmate, en front de mer et à quelques pas seulement de la vieille ville médiévale classée au patrimoine de l'Unesco. Le panorama enchanteur sur l'Adriatique et la forteresse peut s'admirer depuis le balcon des chambres, dans l'ancienne Villa Odak comme depuis la moderne Tower. Mais aussi depuis les restaurants, que ce soit sur la populaire terrasse du Sensus ou sous les arches en pierre du Prora où l'on dîne presque au ras de l'eau.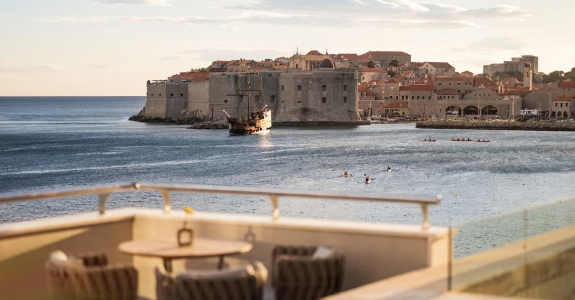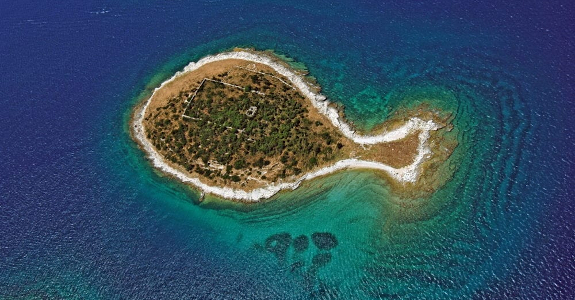 L'ETHIQUE
Excelsior Dubrovnik est une propriété du groupe Adriatic Luxury Hotels, qui s'engage à soutenir les communautés croates dans les domaines de la culture, de l'art, du sport, de l'environnement, de l'éducation et du développement des infrastructures. Le groupe hôtelier soutient ainsi des programmes éducatifs au sein des écoles de Dubrovnik, participe à des campagnes de nettoyage des plages de l'Adriatique, ou encore fournit des équipements médicaux à l'hôpital de Dubrovnik.