Poésie de l'espace
Conçu par l'architecte français Reda Amalou, l'hôtel Four Season The Nam Hai surplombe une magnifique plage d'un kilomètre de long dans un environnement naturel unique de 35 hectares de jardins tropicaux. L'hôtel est organisé selon une trame d'eau, de paysages et de bâtiments très rigoureuse qui crée des perspectives et des vues spectaculaires sur la mer. Les bâtiments de réception ainsi que les 105 villas s'inspirent de l'architecture vietnamienne traditionnelle, notamment la structure pyramidale des toitures et les volets. La majorité des matériaux employés proviennent du Viet Nam. Les arbres et les plantations sont des espèces originaires de la région, un choix qui permet de mettre en valeur la plage et de conserver la véritable identité du lieu. Deux restaurants, deux bars et un spa viennent compléter ce resort d'exception qui représente une destination en lui-même, car il concentre le meilleur du Vietnam, l'artisanat de Hoi An, l'histoire de Hue, la culture dans les campagnes environnantes et la détente en bord de plage.
STYLE
Une adresse exclusive au design minimaliste mêlant la modernité à la tradition vietnamienne
SITUATION
Au nord de la ville côtière de Hoi An en bordure de la plage Ha-My, à 30 mn de route de l'aéroport de Da Nang
CAPACITÉ
105 Villas de 1 à 5 chambres
LES PLUS
Idéal pour un séjour en famille dans l'une de leurs villas privées dont certaines disposent d'une piscine privée qui surplombe la plage privée au sable blanc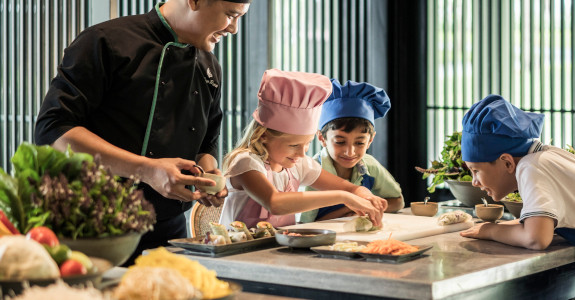 LES EXPERIENCES
Profiter des 3 piscines et du Spa, s'exercer à la gym, prendre un cours de yoga, méditation ou tennis
Partir découvrir la ville historique de Hoi An, l'ancienne capitale impériale d'Hué
Parcourir la campagne environnante en vélo (rizières)
Faire une partie de golf 18 trous avec vue sur la mer
Prendre un cours de cuisine avec le Chef (visite du marché)
Faire une croisière le long de la rivière, s'initier aux techniques traditionnelles de la pêche
Confier ses enfants au Chuon Chuon Kids Club
L'EXTRAORDINAIRE
Le Spa vous propose un soin signature de 150 minutes, le Nam Hai Earth Song, qui combine en musique, exfoliation, massages et hydratation du corps, avec un rituel très précis destiné à reconnecter l'individu avec lui-même, les autres et la nature. C'est une expérience unique qui vous est proposée en solo ou en duo, selon vos préférences. Pour une expérience plus complète du Vietnam, le Four Seasons The Nam Hai peut se combiner avec le Six Senses Ninh Van Bay.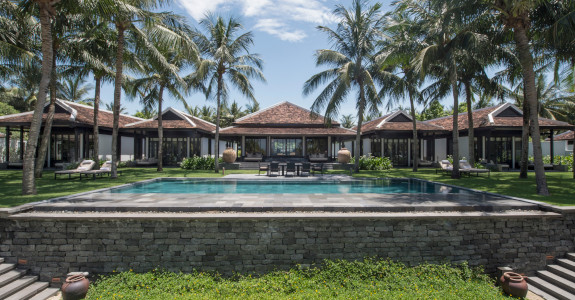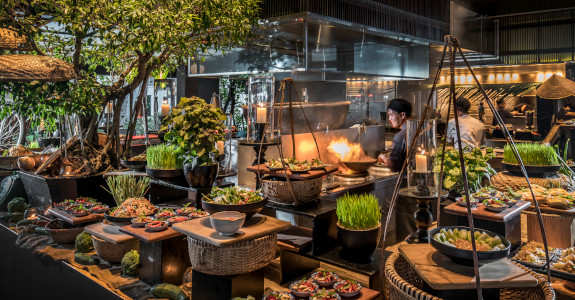 L'ETHIQUE
L'hôtel Nam Hai possède un hectare de jardin d'herbes, d'un potager et d'un verger pour proposer une cuisine équilibrée et bio à ses hôtes. Le groupe Four Seasons a mis en place depuis plusieurs années une véritable démarche éthique et humanitaire en offrant les meilleures prestations de services, dans le respect de l'environnement naturel des communautés locales.