Samui en mode eco-chic
C'est sur la pointe nord de l'île paradisiaque de Koh Samui que le Six Senses a discrètement érigé ses villas face aux eaux turquoise du Golfe de Siam. Ses 67 villas, véritables hymnes à la nature, s'intègrent à merveille dans un paysage sauvage aux allures de jardin d'Eden. Tous les ingrédients sont réunis pour une robinsonnade inoubliable… Entièrement conçues en bois et nichées dans une végétation luxuriante, les villas offrent presque toutes une piscine à débordement faisant écho aux eaux turquoises de la mer. Coussins et tissus colorés ajoutent une touche pétillante au design sobre et élégant inspiré du style local. Cuisine asiatique inventive avec vue époustouflante au Dining on the Rocks ; cuisine thaïlandaise ou internationale au Dining on the Hill ou dîner privé sur la plage ou dans l'intimité de votre villa, sont les options qui s'offrent aux hôtes en quête de saveurs. Quant au bien être, credo des Spas Six Senses, il se dispense en intérieur ou en extérieur face à la mer, dans une large palette de soins traditionnels. Au Six Senses Samui, tout a été pensé pour offrir une expérience balnéaire chic et décontractée fidèle aux valeurs Six Senses.
STYLE
Une ambiance eco-design avec des lignes et matériaux inspirés par la nature, et des tissus aux couleurs vives
SITUATION
Sur la pointe nord-est de l'île, à 20 mn de route de l'aéroport
CAPACITÉ
67 Villas de 1 à 2 chambres
LES PLUS
On retrouve avec plaisir le concept Six Senses qui promet des vacances luxueuses, décontractées et eco-responsables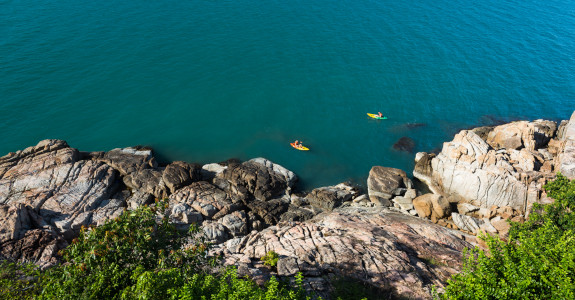 LES EXPERIENCES
Spa (tai-chi, yoga, pilates, méditation, reiki), gym, piscine
Visite de Koh Samui à pied, à vélo, en moto ou en voiture
Visite des îles voisines, Koh Tao, Koh Nang Yuan et du Parc National Marin de Ang Thong
Plongée sous-marine, pêche, location de bateau, kayak, catamaran, snorkeling
Cours de cuisine thaïlandaise ou de boxe Thaï (Muay Thai)
Cinema Paradiso (en plein air)
L'EXTRAORDINAIRE
Le choix de l'emplacement des Six Senses est toujours une trouvaille en soi, et la quiétude de la pointe nord de Samui en est l'illustration parfaite. Les points du vue sur le golf de Siam y sont extraordinaires, et il vous est possible de réserver un dîner privé dans l'un des 2 emplacements "wow" du resort, les fameuses tables 99 ou 100. Votre butler ou "gem" sera à même de vous conseiller.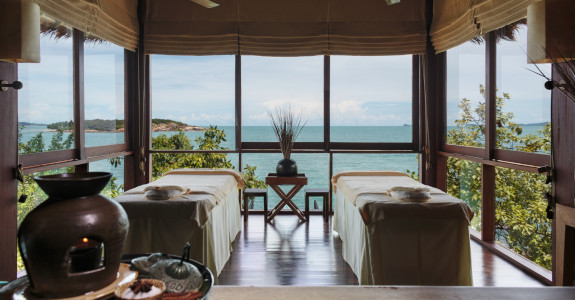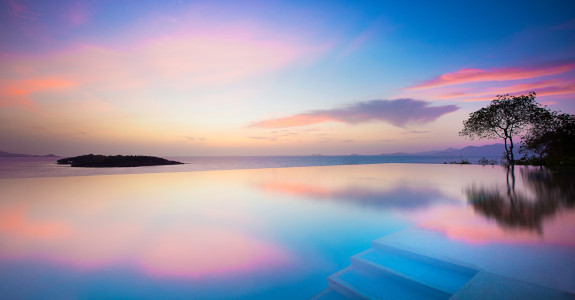 L'ETHIQUE
L'essence même du groupe Six Senses est de conjuguer le luxe à l'éthique. A Samui, l'accent est mis sur l'économie de l'eau, le recyclage des déchets, l'engagement envers les communautés, la protection de la nature et la participation dans de nombreux projets environnementaux ou sociaux. Plus d'informations sur le site de Six Senses.