Jungle fever
Le Datai Langkawi est un projet visionnaire qui a pris vie lorsque le duo d'architectes franco-australien, Didier Lefort & Kerry Hill, découvrit la propriété en surplomb de la magnifique baie de Datai à la fin des années 80. Le coup de foudre fut immédiat, et ils proposèrent une architecture audacieuse et inattendue en pleine jungle à 300 m de la mer, s'intégrant si bien dans le paysage que l'hôtel à peine visible à l'oeil nu. 121 unités se répartissent sur 3 sites, les chambres et suites dans la collection canopée, 3 villas dans la collection forêt tropicale et enfin 13 villas dans la collection plage. Leur design, d'une élégance rare, mélange le bois exotique aux pierres naturelles, dans un style oriental épuré. Les hôtes ont à leur disposition une sélection de 4 restaurants, The Gulai House aux accents malais, The Pavilion aux parfums thaïs, The Dining Room avec une cuisine fusion, the Beach Club avec des snacks fraicheur les pieds dans le sable. Le spa se niche en pleine forêt, le long d'un cours d'eau et dispense des soins et traitements à base de produits 100% organiques développés localement pour l'hôtel. Le Datai est un havre de paix offrant une double expérience sensorielle, entre jungle et milieu marin...
STYLE
Une structure incroyable entre mer et jungle arborant une ambiance épurée chic aux lignes asiatiques et minimalistes
SITUATION
Sur la pointe nord-ouest de l'île de Langkawi surplombant la baie de Datai
CAPACITÉ
121 Chambres, Suites & Villas
LES PLUS
L'architecte visionnaire australien Kerry Hill a signé un hôtel audacieux et élégant en plein cœur de la forêt tropicale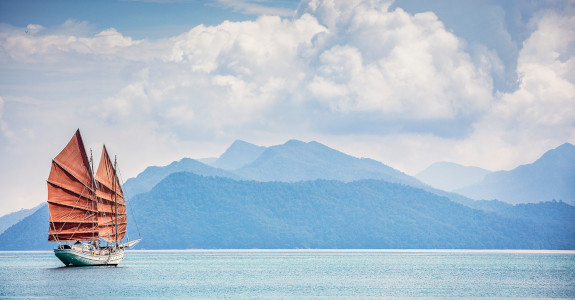 LES EXPERIENCES
Profiter du bien-être avec les 3 piscines, la salle de gym et le spa
Pratiquer des sports nautiques non-motorisés tels kayak, catamaran, planche à voile ou snorkeling
Faire du golf sur un parcours 18 trous de renom
Assister à un cours cuisine thaïe
Marcher au cœur de la jungle en compagnie d'un guide naturaliste
Monter à bord d'une jonque traditionnelle
L'EXTRAORDINAIRE
Située dans un cadre sauvage de montagnes primaires, la forêt tropicale vierge, vieille de 10 millions d'années, abrite une richesse de flore et de faune incroyable : vous pourrez observer les semnopithèques obscurs (primates gris aux yeux cerclés de blanc), les colorés geckos tokay et les fabuleux lemurs volants pendant votre séjour. Le sentier privé du Datai mène à la plage idyllique de sable blanc de La Baie de Datai, l'une des 10 plus belles plages du monde selon National Geographic.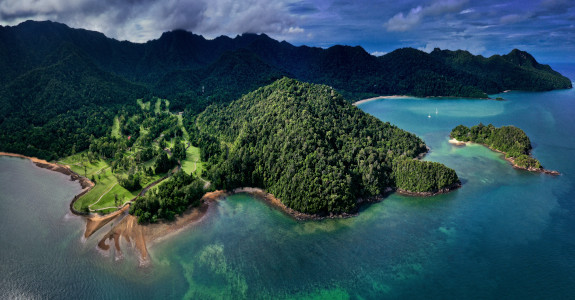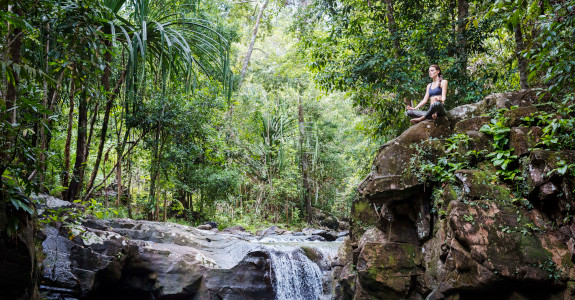 L'ETHIQUE
La nature est au cœur même de l'ADN du Datai.  Le cadre naturel merveilleux et les caractéristiques environnementales (la mer, les mangroves et l'ancienne forêt vierge) constituent les fondements mêmes de l'offre d'expériences liées à la nature combinées à des programmes holistiques et de bien-être.