Unique Lodges of the World, sélection National Geographic
Magnifique retraite isolée en Patagonie chilienne, le Tierra Patagonia séduit les voyageurs en mal d'authenticité et de grands espaces. Cet hôtel de 40 chambres au luxe épuré offre des vues panoramiques sur le célèbre Parc National de Torres del Paine et une architecture sublime en bois brut et aux couleurs naturelles créant une atmosphère cosy et chaleureuse. Ouvert sur la nature avec des vues splendides sur le Lac Sarmiento et le Parc National de Torres del Paine, le Tierra Patagonia se fond dans la pampa patagonienne tant son architecture a été pensée pour intégrer l'hôtel dans son environnement naturel. Dès le réveil, vous pourrez admirer le lever du soleil sur les paysages escarpés de Torres del Paine depuis l'une des 40 chambres à la décoration fidèle au style patagonien. Mobilier et décoration sont faits mains par des artisans chiliens. Les repas proposés au restaurant sont exquis et chaque produit cuisiné provient des environs pour garantir la fraicheur des plats, le tout sublimé par des vins chiliens. Nul doute que vous vivrez ici une authentique expérience patagonienne. L'hôtel propose des packages tout inclus comprenant la pension complète et les activités. Chaque année, Tierra Patagonia ferme ses portes de début mai à fin août et n'accepte que des séjours d'un minimum de 3 nuits.
STYLE
L'hôtel tout entier est une ode à la nature, au design sobre et ergonomique très inspirant
SITUATION
A 2h de route de Puerto Natales, sur les rives du lac Sarmiento, en bordure du parc national de Torres del Paine
CAPACITÉ
40 Chambres avec vue sur le lac Sarmiento
LES PLUS
L'architecture du bâtiment réalisé par Cazu Zegers est une splendeur, il ressemble à un abri étiré par les vents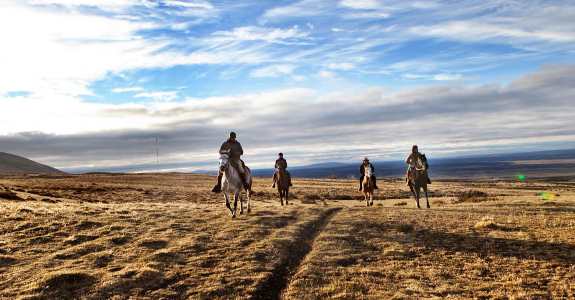 LES EXPERIENCES
L'expérience de la Patagonie débute depuis votre chambre avec une vue panoramique sur Torres del Paine. En journée, vous découvrirez la région escortés par des guides expérimentés,avec une myriade d'activités au choix
Randonnées, balades à cheval, balades à vélos, excursions en 4x4, pêche, géologie, observation des oiseaux
Spa, piscine intérieure, studio de yoga
L'EXTRAORDINAIRE
L'Uma Spa du Tierra Patagonia vous offre une large gamme de soins dont des massages thérapeutiques pour détendre les muscles, améliorer la circulation et supprimer les tensions. A tester également sans modération : piscine intérieure avec vue panoramique sur le lac Sarmiento et les Torres del Paine, jacuzzi extérieur, sauna, hammam.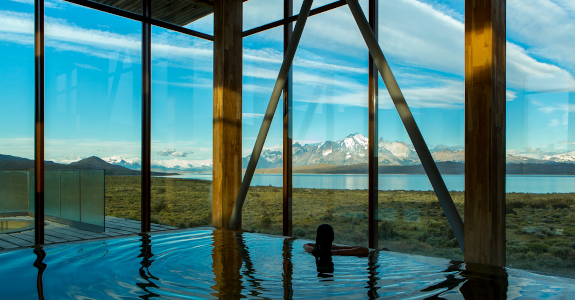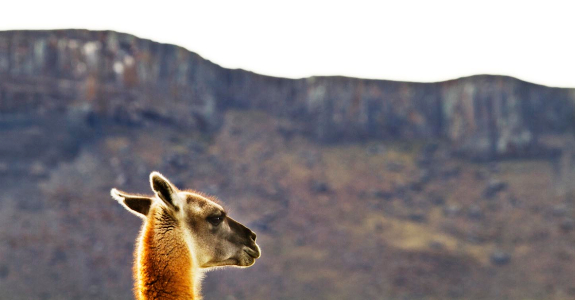 L'ETHIQUE
Tierra Atacama soutient la reforestation de la Patagonie, un programme visant à planter un million d'arbres en Patagonie chilienne. De nombreuses actions sont également menées en interne : prise en compte de l'impact environnemental, réduction des déchets et de la consommation des ressources naturelles, mise en place de partenariats avec les communautés locales, …