House of Jasmines, une maison Relais & Châteaux
Au pied des Andes, dans les environs de Salta, se niche une merveilleuse propriété centenaire dans un immense jardin : House of Jasmines. Cette élégante estancia Relais & Châteaux au charme renversant de 14 chambres et suites vous invite pour un séjour inoubliable au sein d'un paradis botanique. House of Jasmines est une estancia de charme argentine entièrement rénovée de quatorze chambres et suites aux tons beige, ivoire et marron clair. La décoration raffinée, l'importance du détail et l'éclairage subtil des bougies contribuent à créer une atmosphère unique et romantique. Vous dégusterez une savoureuse cuisine argentine traditionnelle telle que l'asado argentino (barbecue d'agneau, de chevreau ou du boeuf). Isolé, le spa de 300 m² est entièrement dédié à la relaxation des hôtes et utilise principalement des minerais et des herbes de la région. La piscine chauffée toute l'année offre une vue époustouflante sur la Cordillère des Andes. Un séjour à House of Jasmines vous révèlera les rouages d'une authentique estancia argentine et vous offrira la beauté des grands espaces sud américains.
STYLE
Les intérieurs rappellent le riche passé de l'estancia, ils sont déclinés dans un style classique romantique
SITUATION
A 15mn de route de Salta, dans le nord-ouest de l'Argentine
CAPACITÉ
14 Chambres & Suites dans l'estancia ou dans des dépendances
LES PLUS
Découvrir la vie d'une estancia argentine de la Province de Salta avec la "french touch" des propriétaires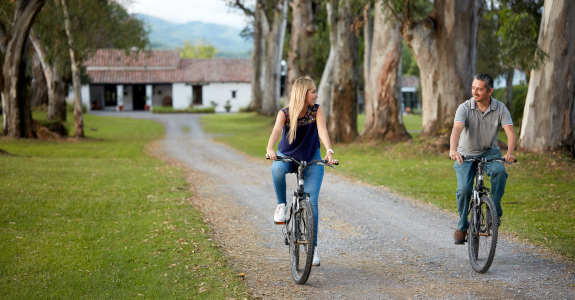 LES EXPERIENCES
Expériences dans l'estancia : Randonnées à pied ou à cheval, cours de cuisine, dégustation de crus locaux, exposition d'artistes amis de la famille, piscine, spa
Expériences dans la région : Visite de Salta la linda, le train des nuages, Vallées Calchaquies, la Quebrada Humahuaca, route des vins, marchés d'artisanat local...
L'EXTRAORDINAIRE
House of Jasmines est une base idéale pour découvrir la région de Salta, la variété de ses paysages, ses montagnes colorées, ses vignobles et ses villages pittoresques. Houses of Jasmines, c'est aussi un havre de paix romantique et chaleureux installé dans un parc de cent hectares où prédomine le doux arôme du jasmin.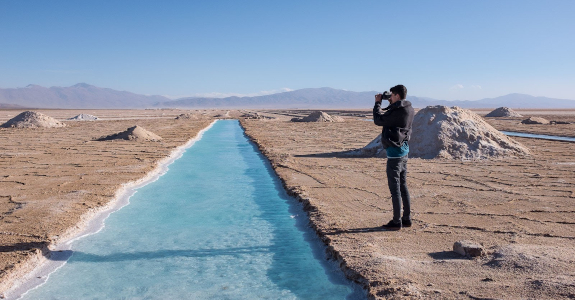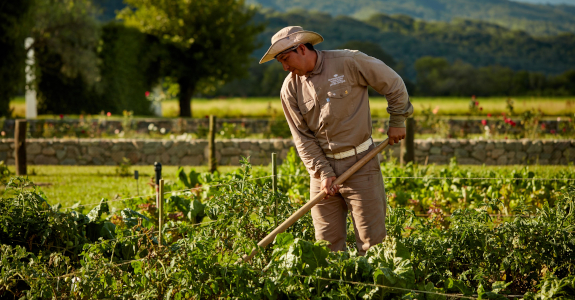 L'ETHIQUE
La majorité des fruits et légumes sont cultivés dans le potager afin de garantir la fraicheur des plats servis à la table d'House of Jasmines. La visite du potager avec le chef est une expérience à part entière. Les autres produits proviennent de producteurs locaux, garantissant la participation à l'économie locale.