Western Glamping
L'expérience commence dès le voyage en hydravion ou en bateau jusqu'au camp : on laisse derrière soi ses repères citadins pour se reconnecter avec la vie sauvage et sa beauté. La nature y est renversante, une grande étendue de forêt primaire tempérée où l'on croise des espèces rares et des cèdres vieux de plus de 1 000 ans. Observation des baleines et des ours, escalade, rafting, tir à l'arc, pêche ou randonnée à cheval, le programme est varié et décidé chaque soir en fonction des envies de chacun, des marées et de la météo. Les 25 grandes tentes de cet éco-lodge, meublées d'antiquités et de tapis moelleux, offrant un confort extrême et raffiné, complètent ce tableau idyllique. Venez vivre une expérience canadienne hors des sentiers battus et digne d'un « western glamping » de luxe. Ouvert de mi-mai à fin septembre.
STYLE
Un vrai camp de tentes d'inspiration safari, avec une décoration rustique chic et des plantes vertes vivifiantes
SITUATION
Sur la côte ouest de l'île de Vancouver, à 45 mn d'hydravion de Vancouver
CAPACITÉ
25 Tentes implantés sur 3 sites différents
LES PLUS
C'est l'Aventure avec un grand "A", qui se décline, sur terre, sur l'eau et dans l'air, vous pouvez même faire un stage de survie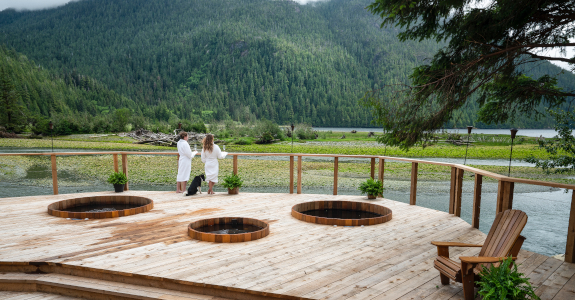 LES EXPERIENCES
Au camp : Spa
Sur l'eau : Canoé kayak, pêche à la mouche, safari aquatique, paddle, observation des baleines
Sur la terre : Randonnée, vtt, équitation, escalade, tir à l'arc, observation des ours
Dans les airs : Vol en hélicoptère
L'EXTRAORDINAIRE
« Luxury on top of the world » ! Vous êtes ici un invité privilégié... Chaque soir, personnalisez vos propres activités sur-mesure pour le lendemain, accompagné d'un professionnel qui saura vous guider et vous conseiller suivant la météo, les marées, l'observation des animaux et bien sûr... vos envies d'évasion en pleine nature !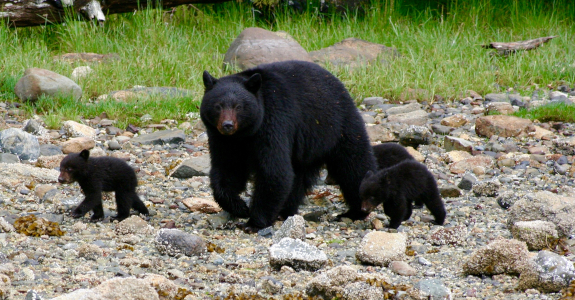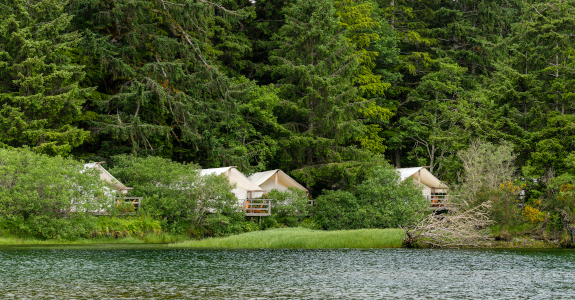 L'ETHIQUE
Clayoquot Wilderness fut bâti sur une ancienne région d'abattage du bois, dans le plus pur respect de l'environnement. L'écosystème très sensible s'est régénéré lentement des dommage causés par la déforestation grâce à l'intervention d'une équipe engagée. Le resort emploi des locaux issus des premières nations et propose une gastronomie digne d'un grand restaurant étoilé, dont les mets se composent de produits provenants directement du jardin biologique du camp. Le camp a suspendu ses activités de pêche au saumon.