Sur les rives du Rufiji
Sand Rivers Selous
est un authentique et luxueux lodge de bush construit au sein d'un coude verdoyant de la grande rivière Rufiji, au nord de l'immense réserve du Selous, désormais appelé Parc National Nyerere. 8 superbes chambres et 1 maison au charme ethnique chic renversant font face à un écosystème d'une beauté saisissante et foisonnante de vie. C'est au nord de la rivière Rufiji, sur une péninsule couverte de tamariniers et d'acajous, que 
Sand Rivers Selous
 a décidé de s'établir. La splendeur du site naturel, le bruit apaisant de l'eau et la variété des activités, font de Sand Rivers une retraite de safari ou un camp de base d'expéditions idéal pour découvrir une réserve rendue mythique par l'explorateur Frédérick Courtenay Selous. Sand Rivers propose 9 magnifiques chambres réparties en 5 chambres, 3 suites (Tagalala et Kipalala) et 1 maison (Rhino House). Toutes jouissent de vues plongeantes sur la rivière, avec en plus piscine privée et petit salon pour les suites et la maison, qui en prime possède son rythme propre, avec repas pris à part et voiture et guide attitrés. Les activités de safari abondent : 4x4, marche guidée, bateau à moteur et camping dans le bush en option pour les téméraires.
STYLE
Le lodge est à la fois chic et décontracté, avec une déco ethnique sobre dans les blancs et les lins naturels
SITUATION
Dans la réserve du Selous, à 45mn de petit vol domestique de Dar es Salaam
CAPACITÉ
5 Chambres côté rivière & 3 Suites côté colline avec petite piscine privée
LES PLUS
L'authenticité et le chic naturel des camps Nomad Tanzania dont la signature est "life, love and the pursuit of wilderness"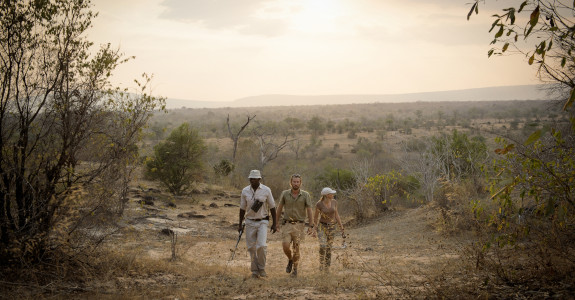 LES EXPERIENCES
Piscine
Safari en 4x4
Safari de marche guidée dans le bush
Safari en bateau & Pêche
En option : "fly camping" dans le bush (nuit sous la tente en plein coeur du bush)
L'EXTRAORDINAIRE
Sand Rivers Selous propose un florilège d'activités de safari mi-terrestres, mi-nautiques. Mais il est une expérience unique à prévoir : le fly camping ; c'est un safari de marche avec un guide expérimenté qui comprend une nuit au cœur du bush dans une tente très intime au plus près de la nature et des animaux.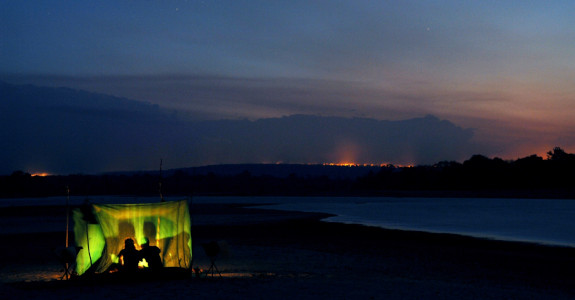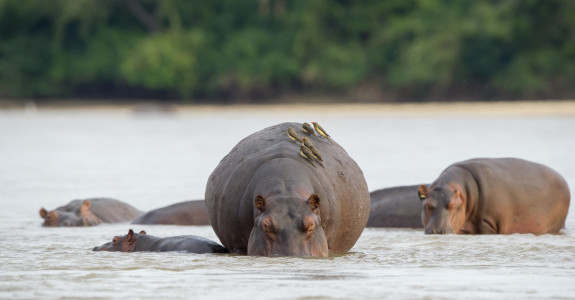 L'ETHIQUE
Nomad Tanzania, propriétaire de Sand Rivers, reverse 3$ par nuitée au Nomad Trust qui comprend le projet Selous Rhino, dédié à assurer un futur au rhinocéros noir dans la réserve du Selous. La population de 3 000 rhinos dans les années 70 a été fortement décimée par les braconniers, et Nomad agit pour sauvegarder l'espèce.