Earth Lodge, retour à la terre, une sélection National Geographic
Au cœur de la fameuse réserve de Sabi Sand, Sabi Sabi Earth Lodge est un véritable sanctuaire, symbole d'une nouvelle ère dans les safaris de luxe en Afrique. Sculpté dans un dévers de terre, presqu'invisible à l'œil nu, c'est un lodge féerique qui s'est adapté totalement à son environnement en intégrant des textures audacieuses à une architecture détonante. Sabi Sabi Earth Lodge est l'un des lodges qui a su s'intégrer le mieux à son environnement naturel. Dès votre arrivée, l'expérience est en marche. Vous serpentez sur un chemin creusé dans la terre pour déboucher sur une réception étonnante s'ouvrant majestueusement sur un bush granitique percé de rivières. Vous ressentez immédiatement une sensation de paix et d'harmonie. Vous continuez votre initiation en découvrant l'une des 13 suites en rupture complète avec les codes classiques safari. Ultra luxueuses, les suites ont été pensées comme des œuvres uniques, au design ethnique très inspiré donnant la part belle à l'espace et la lumière pour souligner la beauté du site naturel. Enfin, ce sont des rangers et trackers expérimentés qui vous feront vibrer au rythme de la vie sauvage en safari 4x4 ou en marche guidée, à la rencontre de la faune du mythique parc Kruger.
STYLE
Absolument avant-gardiste, minimaliste et connecté avec la nature
SITUATION
En plein coeur de la réserve privée du Sabi Sand, dans la région du Kruger
CAPACITÉ
13 Suites très "minérales" s'ouvrant généreusement sur le bush
LES PLUS
Sabi Sabi est membre des "Unique Lodges of the World" de National Geographic, ce qui vous promet des expériences uniques avec la nature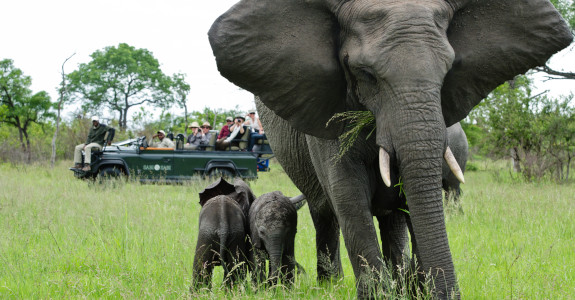 LES EXPERIENCES
Safari en 4x4
Safari de marche
Spa
L'EXTRAORDINAIRE
Chaque suite de Sabi Sabi Earth Lodge est une ode à la nature avec ses sculptures en bois naturel de l'artiste sud-africain G. Armstrong. Avec piscine privée, salle de bains avec baie vitrée, douche extérieure, l'expérience est multi-sensorielle. La Suite Amber avec sa tête de lit en forme d'arbre est vraiment impressionnante.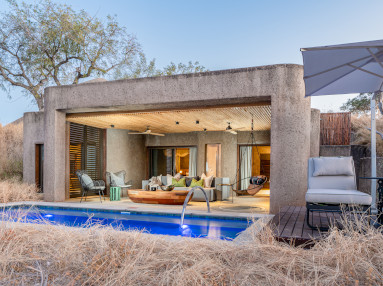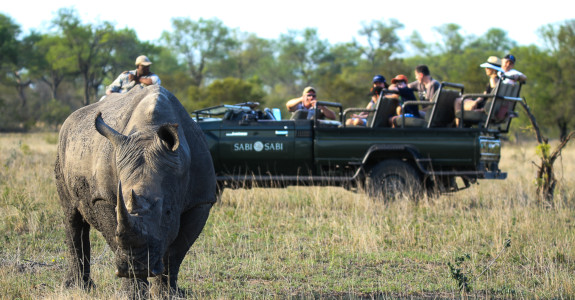 L'ETHIQUE
La réserve privée de Sabi Sabi se développe sur un modèle équilibré entre un tourisme durable (respect du site, retraitement des eaux), des mesures concrètes de conservation de la faune et de la flore (éradication des plantes aliens) et un soutien tangible aux communautés (170 employés sont issus des villages puis formés).