GROOTBOS, grande forêt, une sélection National Geographic
Au sud de la ville d'Hermanus, au niveau de Walker Bay se trouve la superbe réserve naturelle privée de Grootbos et ses 2 lodges initiant les visiteurs aux splendeurs naturelles de l'Afrique du Sud. La région est particulièrement célèbre pour ses activités de plongée en cage pour faire face au grand requin blanc et la migration des baleines visibles de la côte. Perchés sur une colline recouverte de fynbos au-dessus de Walker Bay, 2 remarquables lodges : le Garden Lodge, idéal pour les familles avec 11 jolies suites, et le Forest Lodge, plus axé sur une clientèle adulte avec 16 suites jouissant de vues spectaculaires sur la mer. Une myriade d'activités passionnantes est disponible : balades à cheval, promenades à pied ou en 4x4, VTT, pêche, observation de la migration des baleines (de juin à décembre), plongée en cage avec les requins, ornithologie, mais aussi farniente au bord de la piscine et massages en guise de récompense. La cuisine est tout aussi variée et colorée avec des produits d'une fraîcheur absolue venant de la mer comme de la terre.
STYLE
Un style moderne et épuré qui laisse la part belle à la nature avec de larges baies vitrées
SITUATION
A 2h de route seulement du Cap, et 40 mn au sud de la ville côtière d'Hermanus
CAPACITÉ
27 Suites (Forest Lodge ou Garden Lodge) & 2 Villas (4 ou 6 Suites)
LES PLUS
Grootbos est membre des "Unique Lodges of the World" de National Geographic, ce qui vous promet des expériences uniques avec la nature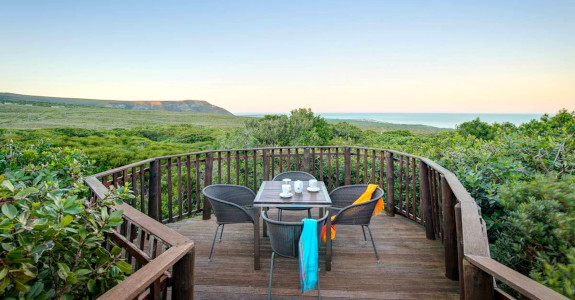 LES EXPERIENCES
Autour de la mer : ballades sur la plage, observation des "Marine 5" (dont les baleines), plongée en cage avec les requins, fat bike.
En pleine nature : randonnées, flower safari, birding tour, vol scénique, visite de caves préhistoriques, dégustation de vins.
Au lodge : piscine, soins beauté.
L'EXTRAORDINAIRE
Des guides experts vous feront découvrir toute la magie de la réserve de Grootbos, ses innombrables variétés de fynbos, les liens complexes entre insectes, oiseaux, mammifères et fleurs, ses denses forêts aux arbres millénaires… Un cortège de sensations fortes vous attend face à des paysages grandioses remplis de vie !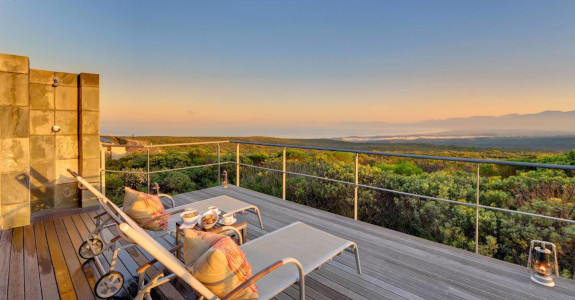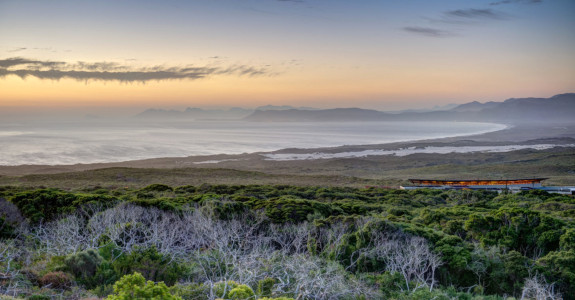 L'ETHIQUE
La Fondation Grootbos créée en 2004 manage les projets d'écotourisme de la réserve via l'éducation et l'implication concrète des communautés locales et des touristes dans le but de maintenir la fabuleuse biodiversité de la faune et de la flore. 3 piliers soutiennent son action : la protection, la recherche et le développement durable.