Samara, terre des guépards
Samara est une superbe réserve privée du Greater Karoo qui offre parmi les plus grands espaces d'Afrique et un lodge intimiste réparti en 2 structures. C'est dans une atmosphère coloniale contemporaine, qu'il vous est proposé de découvrir la province sans malaria de l'Eastern Cape et les efforts de conservation remarquables de la réserve. Samara se trouve à 3h de route de Port Elisabeth dans une région aux reliefs escarpés qui fut autrefois le théâtre de la migration de milliers de springboks. David Livingstone l'a décrite comme une terre à la beauté secrète et aux multiples facettes. 4 biotopes différents abritent une multitude d'espèces dont la plupart furent réintroduites avec précaution par les propriétaires (le zèbre de montagne et le guépard y sont particulièrement célèbres). Les activités proposées comprennent safaris en Land Rover, marches guidées dans le bush, observation des oiseaux (plus de 180 espèces), pistage du guépard à pied, découverte de sites de peintures rupestres koisan et de fossiles. Pour accueillir les amoureux de nature sauvage, le Karoo Lodge propose 9 superbes suites coloniales et The Manor 4 autres suites plus modernes sur une base partagée ou exclusive.
STYLE
Karoo Lodge d'inspiration plutôt coloniale - chic, The Manor contemporain - ethnique
SITUATION
Au coeur du Great Karoo, un écosystème semi désertique, à 3h de route de Port Elizabeth
CAPACITÉ
9 Suites au Karoo Lodge & 4 Suites au Manor
LES PLUS
C'est une propriété privée BIG 5 de plus de 27 000 hectares rien que pour vous, l'Afrique comme on l'imagine avec des étendues à perte de vue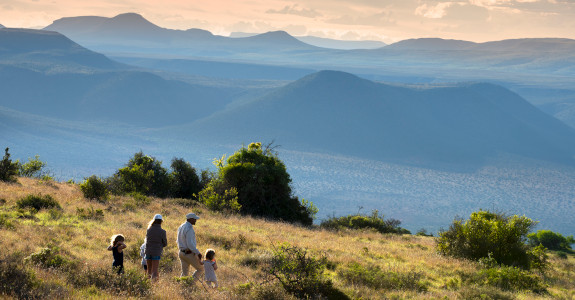 LES EXPERIENCES
Safari en 4x4, Marche guidée dans le bush, Observation des oiseaux
Tracking des guépards
Safari pour les enfants
Star Bed (à partir de 2 nuits minimum au lodge)
Fly Camping (à partir de 3 nuits minimum au lodge)
L'EXTRAORDINAIRE
La réserve privée de Samara est l'une des plus grandes réserves d'Afrique du Sud et offre une variété unique de 4 biotopes (savane, thicket, plaine et nama karoo), l'opportunité d'observer en toute intimité une espèce fascinante et rare, le guépard, dans le cadre d'un lodge luxueux au raffinement ultime (décoration, cuisine…).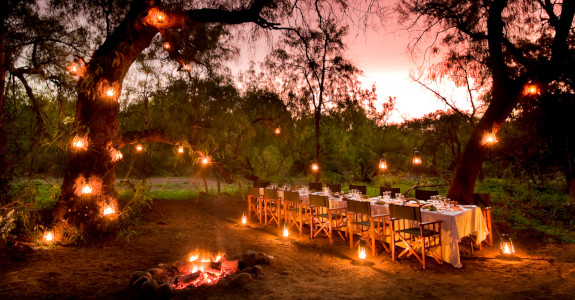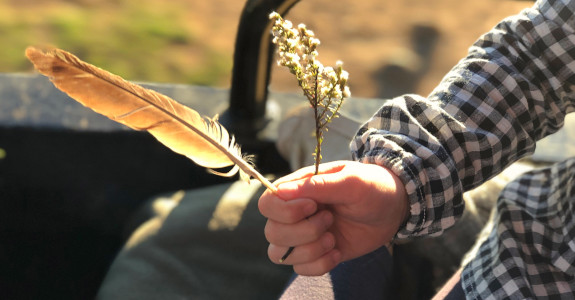 L'ETHIQUE
Les propriétaires de Samara,activement engagés dans la protection des 28 000 hectares de leur réserve, ont réintroduit avec succès des espèces animales disparues. Parmi plusieurs initiatives, Sibella, une femelle guépard sauvée in extremis de la chasse, a été réintroduite en 2003 avec 2 mâles et a réussi à donner naissance à 18 petits.